What the heck is a fascinator? According to Wikipedia...
A fascinator is a headpiece, a style of millinery. Fascinators were originally a type of lightweight knitted head-covering. Since the 1990s the term refers to a form of formal headwear worn as an alternative to the hat; it is usually a large decorative design attached to a band or clip, sometimes incorporating a base to resemble a miniature hat, in which case it may be called a hatinator. Shown here are fascinators worn by Catherine, Duchess of Cambridge, and a woman attending the Melbourne Cup in Australia.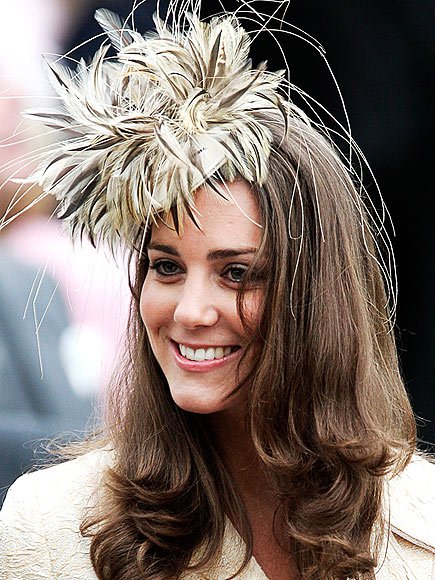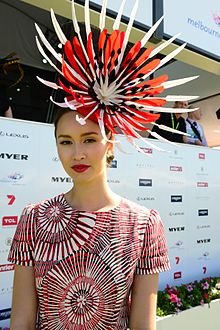 What is Crin?
In many of my product descriptions you will see the word crin as a material used in making the piece. Crin is short for crinoline and used to be made from horsehair and is now made of nylon. It is an essential supply for hatmakers mainly due to it's versatility and lovely effects. Here is a fascinator I made from crin
.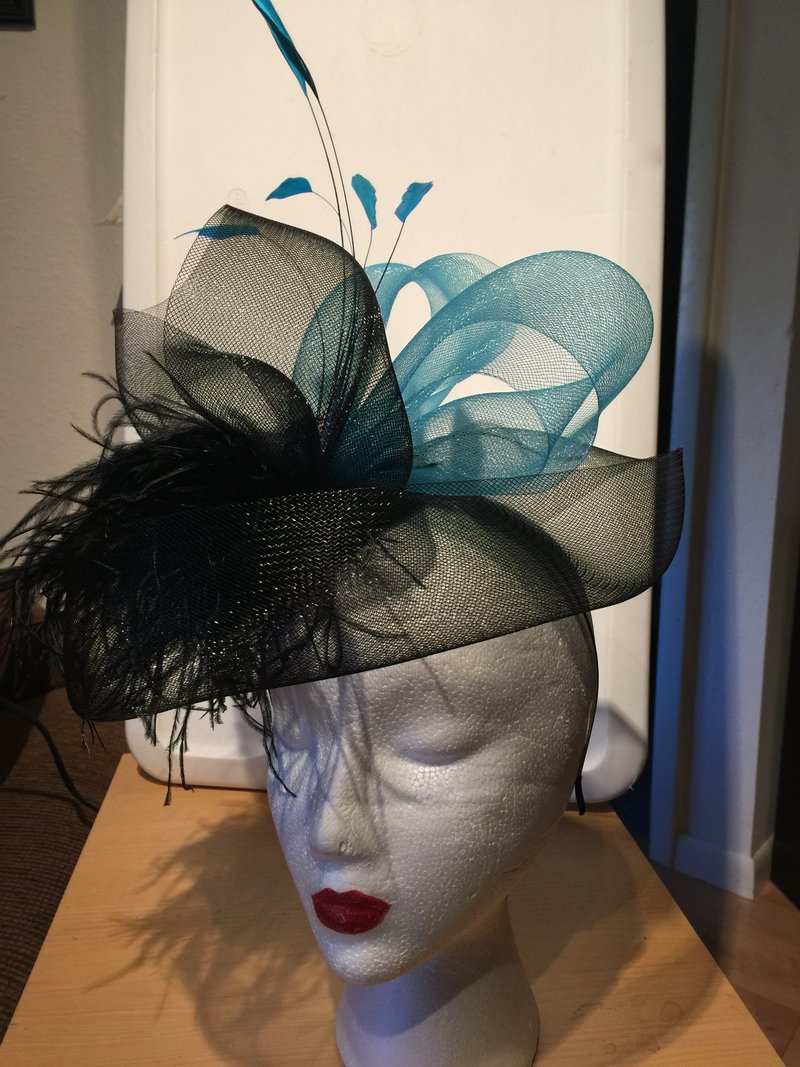 What are goose biots?
Biots are the underside of a goose wing feather and stripped away from the whole feather. Lots of fun to put on a hat because they move around a lot. They are also widely used by fishermen in the art of fly tying. Here is a flower made with biots.